Rental and maintenance of uniforms
Our laundry offers to saguenay-lac-saint-jean businesses offers maintenance and rental services for clothing and work uniforms. We provide personalized service and provide superior quality products at competitive prices. Whether for the sectors of catering, healthcare, industrial, accommodation, mechanics or other, we will have a solution adapted to your reality. In addition, the majority of our purchases are made with local suppliers.
Cleaning and repairs of customer-owned uniforms
You have work clothes to have cleaned and you don't want to do it with your washer at home? No problem! We offer the cleaning service of uniforms belonging to you. We can even do the small repairs if needed. You can drop them off at our offices. We call you as soon as they are ready.
Do you already have your inventory of work clothes for the workers in your business and are you looking for a place to wash and repair them? We can pick them up and carry them over every week for free in your business. You only pay the cost of cleaning and repairs.
Continuous rollers
and garage cloths
We offer the rental of continuous roller dispensers for your garages and workshops. An ecological and effective way to wipe your hands. The waste of paper is over.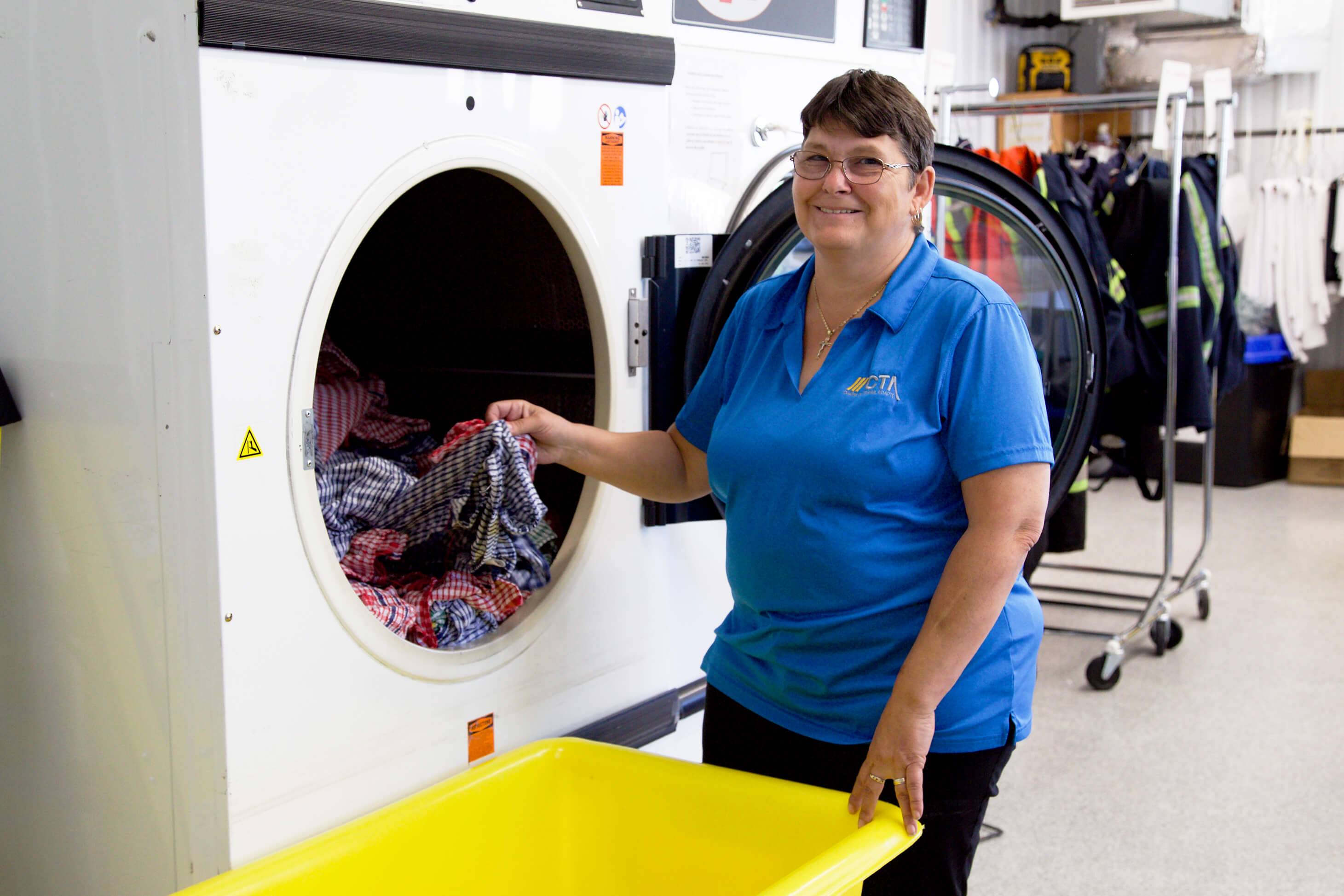 Kitchen
linens
Don't worry about your uniforms and kitchen linens anymore and give us a call! We offer rental and maintenance of buckwheat, aprons, ratines, microfibers, dish towels, hand towels and more. Always have what you need in sufficient quantity without the need to take care of the cleaning.
Don't look any longer for who will maintain your office linens and call us. We offer you quality linens and you will no longer have to take care of them.
Tablecloths, liteaux, chair coverings
and table paths
Are you preparing a small or large event? We have what you need to have a splendid and remarkable décor. We offer tablecloth rental, napkins, table paths, chair covers and chair buckles. Our professionals will be able to advise you in your choice of tablecloths.
Maintenance bath towels
and bedding
We offer bedding and towel cleaning service for hotels, motels, gites and others in the area. We iron all the flat sheets, which gives an exceptional quality of work.
Frequently Asked Questions